---
Behind the Recipe
Busted
My husband lives and breathes health and wellness. He's always on some sort of diet and exercise plan. I can't lie – he's good at it. That's why I never get tired of telling the story about the time I caught him wolfing down my famous Berry Gallete at 3AM (while he was supposed to be on a juice cleanse). In his defence though, it is a great recipe.
This recipe takes my three favourite berries and turns them into the sweetest dessert. You don't have to have a sweet tooth to appreciate this one.
Ingredients
½ cup frozen blueberries
½ cup fresh raspberries
½ cup fresh strawberries
1 ½ cups sugar
¼ cup lemon juice
1 tsp. cornstarch
1 package pre-made croissants
Preparation
---
On a lightly floured surface roll out croissant dough into a 13-inch round.
Place rolled out dough onto your Nexgrill pizza stone.
In a saucepan, combine and simmer fruit, sugar and lemon juice for 15 minutes on low.
Stir in cornstarch and turn off heat.
Spoon the filling onto the dough, leaving a 2-inch border uncovered around the edge.
Fold the edge up and over the filling, forming loose pleats.
Preheat your grill to 220 degrees.

Place galette and stone on grill and bake until the filling is bubbling and the pastry is golden brown, about 25 minutes.

Transfer the galette to a wire rack and let cool slightly.

Cut into wedges and serve.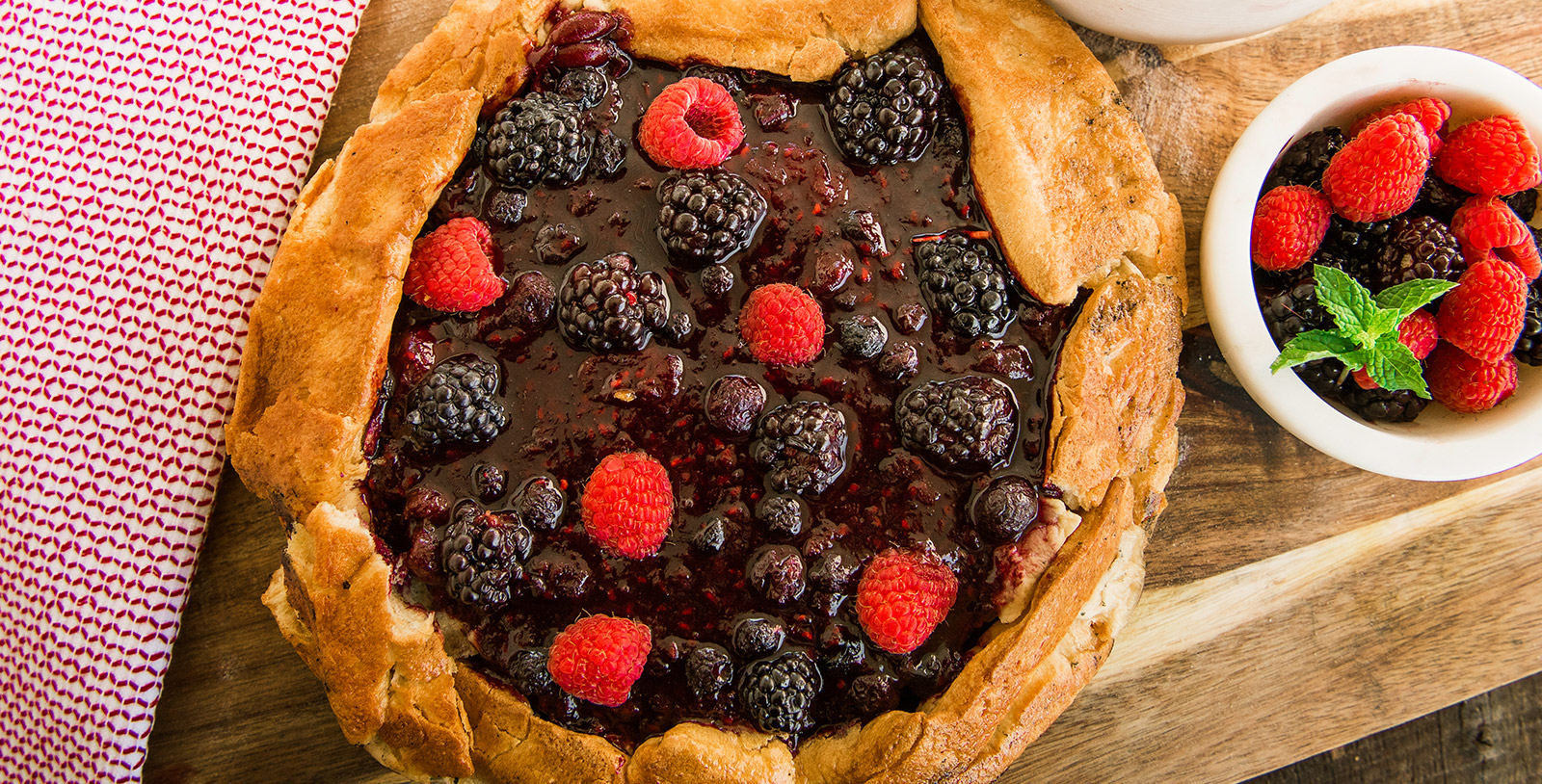 Let's be friends!
If you don't already, follow us on social media and fill us in on all your grilling adventures using #HungryForDifferent. We promise to keep you up to date with all our latest grill tips, stories, recipes, and more—everything you need to stay satisfied between cookouts.
Try Pairing It With These Other Recipes
---
Everything You Need To
Make This Recipe
---