Flatbread with Grilled Mushrooms, Tomatoes & Cheese
---
Behind the Recipe
The Time My Parents Went Vegetarian
When I was in high school, my parents went on a vegetarian kick. At the time, I wasn't old enough to drive, leaving me with no other option than to eat what was placed in front of me. Lucky for me, they came across this grilled flat bread recipe, which basically got me through Junior year.
This flatbread recipe combines flavours that traditionally marry well together to create the most delicious vegetarian meal. Not only is it tasty, it's light and healthy too!
Ingredients
Croissant rolls
2 Portobello mushrooms
2 roma tomatoes
1 clove elephant garlic
4 tbsp. goat cheese
Preparation
---
Flatten pizza dough to desired size.
Slice Portobello mushrooms, tomatoes and garlic to desired size.
Place toppings onto your flattened dough
Separate goat cheese into small crumbles and sprinkle throughout your flatbread
Preheat your grill and Nexgrill pizza stone to 350 degrees.

Place flatbread on your Nexgrill pizza stone, let cook with lid closed for 20 minutes, this should make your dough a light golden colour.

Plate, serve, and enjoy!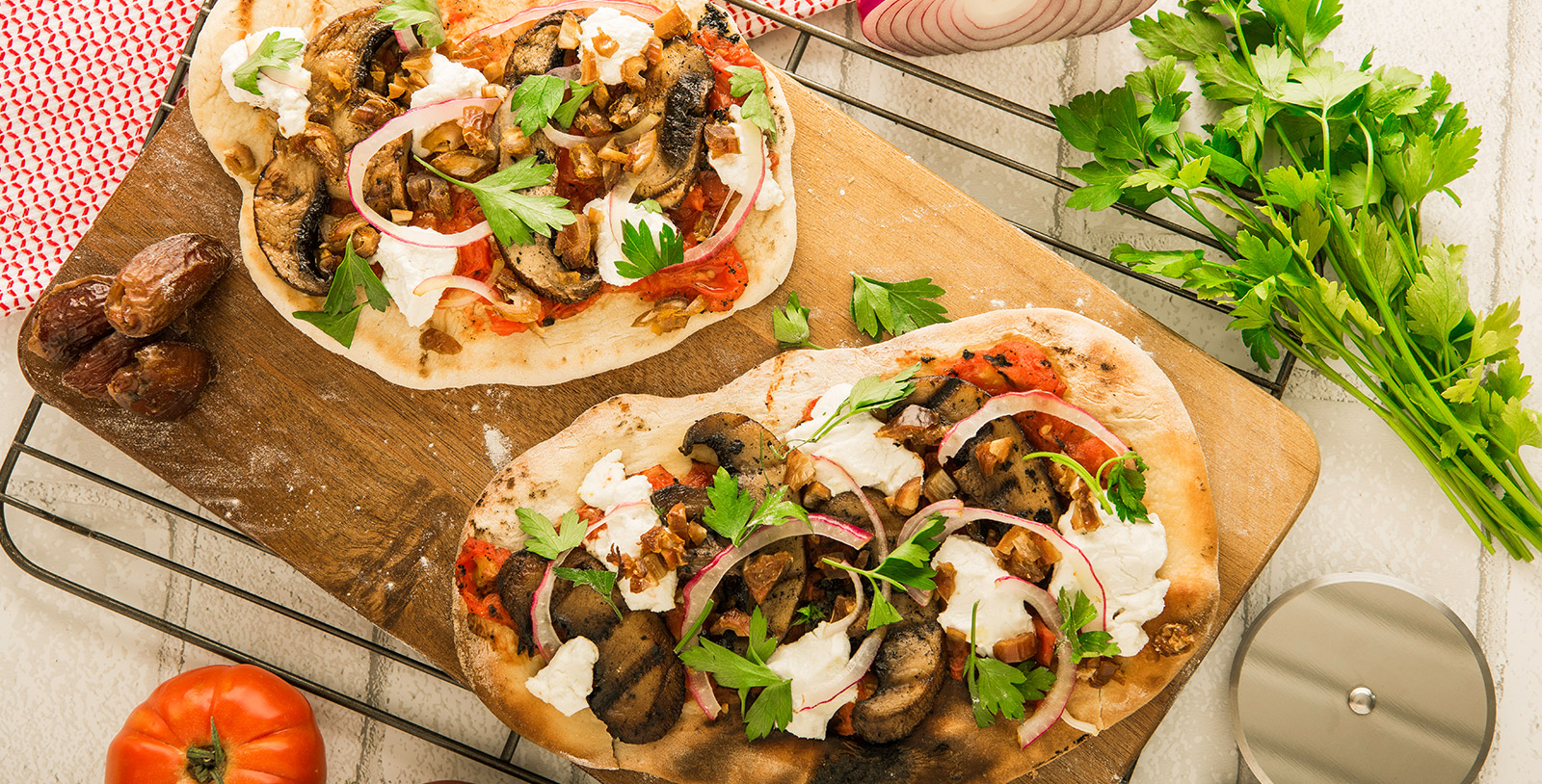 Let's be friends!
If you don't already, follow us on social media and fill us in on all your grilling adventures using #HungryForDifferent. We promise to keep you up to date with all our latest grill tips, stories, recipes, and more—everything you need to stay satisfied between cookouts.
Try Pairing It With These Other Recipes
---
Everything You Need To
Make This Recipe
---