Beef Mushroom Merlot Tri-Tip
---
Behind the Recipe
It Was a Last Minute Trip to Wine Country
We were driving home when we found this little shack outside Modesto with the best tri-tip ever. To this day, we still can't figure out exactly how he made it so tender and flavourful. This is the closest we ever came.
If you're anything like us, there's just nothing better than tender red meat with mushroom sauce. This recipe has it all, and it's super easy to follow. Let's do this.
Ingredients
907g tri-tip steak
2 cups mushrooms
1 bottle merlot
3 cloves garlic
2 cups soy sauce
1 cup peppercorn
1 bunch green onion
Preparation
---
Mince garlic cloves and chop green onion.
Combine merlot and soy sauce in a bowl, mixing in garlic and green onion to create marinade.
Marinate tri-tip overnight in refrigerator.
Remove tri-tip from marinade.

Simmer the remaining marinade on low heat until thick.

Add mushrooms and peppercorn to marinade and stir.

Grill tri-tip over direct heat for 8-10 minutes per side, or until an instant-read thermometer inserted at thickest part of the cut reads 130 degrees.

Let tri-tip rest for 10 minutes before serving.

Top with mushroom sauce and enjoy.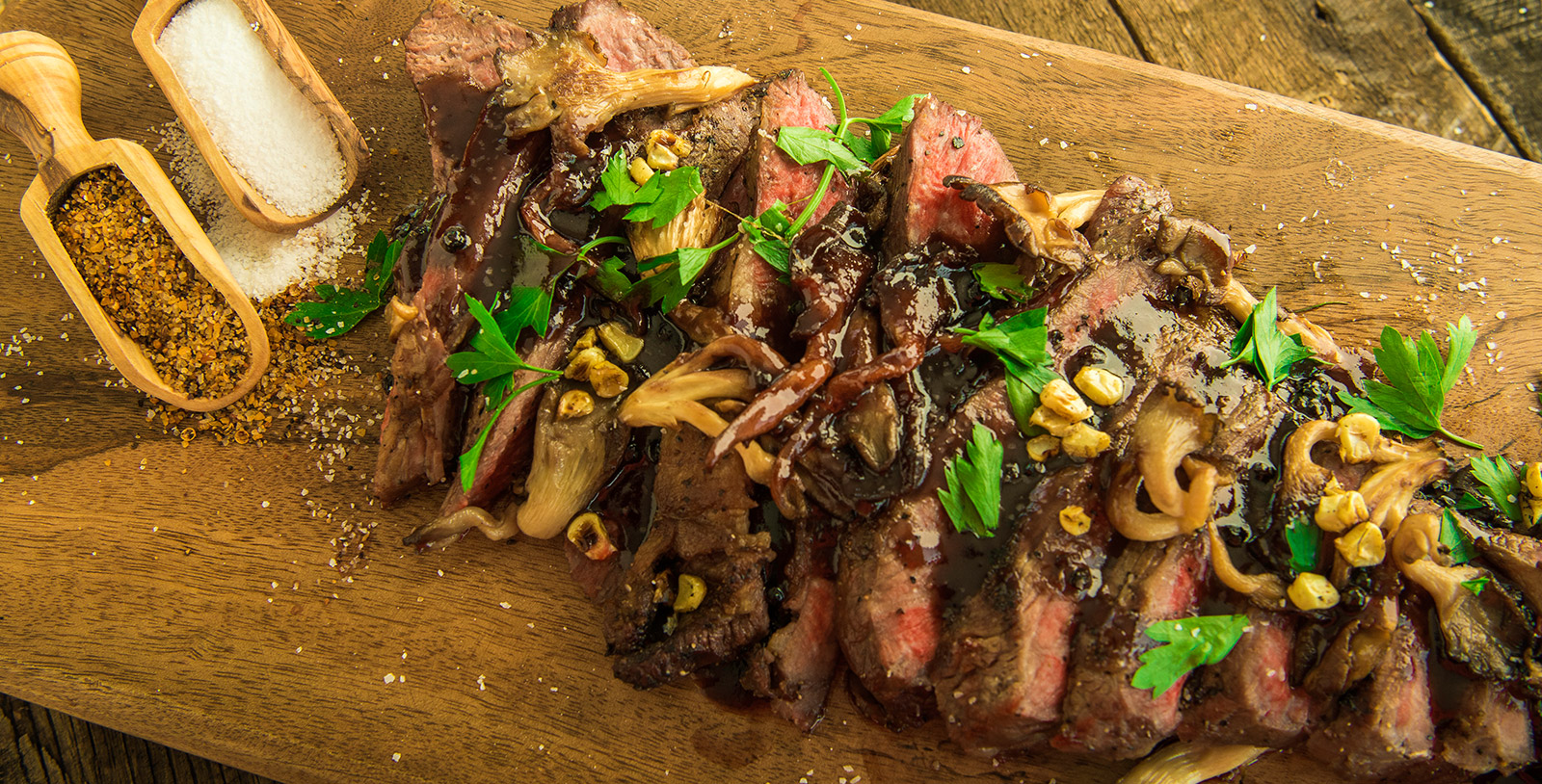 Let's be friends!
If you don't already, follow us on social media and fill us in on all your grilling adventures using #HungryForDifferent. We promise to keep you up to date with all our latest grill tips, stories, recipes, and more—everything you need to stay satisfied between cookouts.
Try Pairing It With These Other Recipes
---
Everything You Need To
Make This Recipe
---