---
Behind the Recipe
We were passing this alleyway cantina
It was crazy humid that day. We were searching for an air-conditioned place to grab a drink, when I was hooked by the wail of flamenco guitar and the sound of dancing footsteps.
I was just there for a drink, and one my friends placed an order for grilled Mexican street corn (AKA elote). The moment I sunk my teeth in, I knew it was pointless to serve corn any other way. It was creamy and zesty, with that satisfying crunch of corn on the cob. Soooooo good!
I wore that sauce on my face proudly as we left. When we got home, I looked up tons of recipes for Elote, and this is the closest I've ever come to recreating the recipe I tried that day.
Ingredients
6 ears of corn, de-husked
¼ cup mayonnaise
3 tablespoons sour cream
¼ teaspoon ground cumin
1 cup grated Cotija cheese
1 fresh lime, sliced into 6 wedges
1 teaspoon of salt
Preparation
---
Preheat your Nexgrill to high.
In a microwave-safe container, microwave 3 ears of corn at one time for five minutes each time.
While the corn is in the microwave, mix up the mayonnaise, sour cream, salt and cumin in a bowl.
Place your grated Cotija cheese on a plate next to the mayonnaise mixture.
By now, your corn is probably done and ready to be put on the grill.
Lay your ears of corn horizontally on the grill.

Turning often, grill the corn for about 10-12 minutes.

When your corn is fully grilled, stick corn holders on each ear.

Using a sauce brush, smear on the mayonnaise mixture.

Pull the ears off one at a time and roll the coated ears in the grated cheese. The Cotija will stick to the coating, but it will work better if the corn is warm, so don't let it cool.

Sprinkle with chili powder and set on a plate.

Serve with a lime wedge per ear.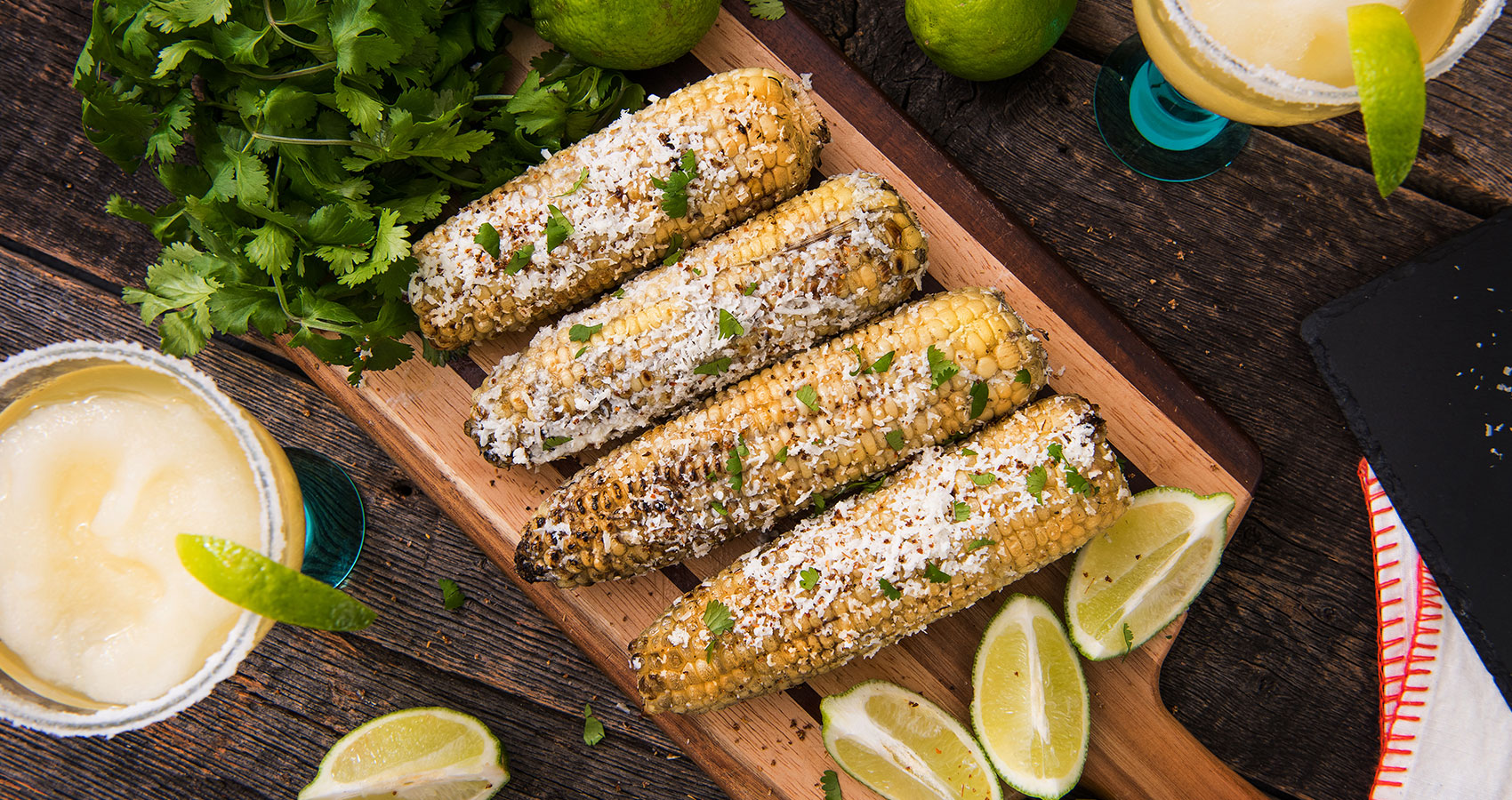 Let's be friends!
If you don't already, follow us on social media and fill us in on all your grilling adventures using #HungryForDifferent. We promise to keep you up to date with all our latest grill tips, stories, recipes, and more—everything you need to stay satisfied between cookouts.
Try Pairing It With These Other Recipes
---
Everything You Need To
Make This Recipe
---