lamb
lamb Grilled Lamb Chops with Mint Chimichurri
---
Behind the Recipe
Chim-chimminey, chim-chimminey, mint chimichurri
"A sweep is as lucky, as lucky can be!" Movie nights were my favourite. Mom would pull out the blue tub of VHS tapes from the hall closet and let us choose. My little brother went back and forth between Flubber and Alladin, but when I had my pick, it was always Mary Poppins.
Dad's contribution was his famous lamb chops, always grilled up outside with the screen door open so he could sing along if we started the film without him. The scent of those tender chops with mint chimichurri sauce were just as much a part of the show as Julie Andrews.
Ingredients
8 lamb chops
1 cup parsley, packed loosely
½ cup mint, packed loosely
½ cup extra virgin olive oil
3 tbsp. fresh lemon juice
1 ½ tbsp. red wine vinegar
1 clove of garlic
Kosher salt
Fresh ground pepper
Preparation
---
Preheat your Nexgrill to 200 degrees.
Season lamb chops liberally with kosher salt and ground pepper.
While your lamb chops are grilling, get to work on the chimichurri. Take your parsley, mint, olive oil, garlic, and red wine vinegar and toss everything into a food processor. If you don't have one, you can pour your liquid ingredients into a bowl, then chop up the solid ingredients and stir them in. You want to dice the ingredients but leave them somewhat chunky; no worries about making a smooth paste.
Sprinkle some salt and pepper into your mix.
Set aside until the lamb chops are cooked.
Grill the lamb chops for 3 ½ minutes on each side. (This will make your chops come out at medium rare, but you can adjust the timing for your personal preferences.)

Take your lamb chops off the grill, and let them cool for around 5 minutes.

Dollop on your mint chimichurri.

Gather around the table and eat!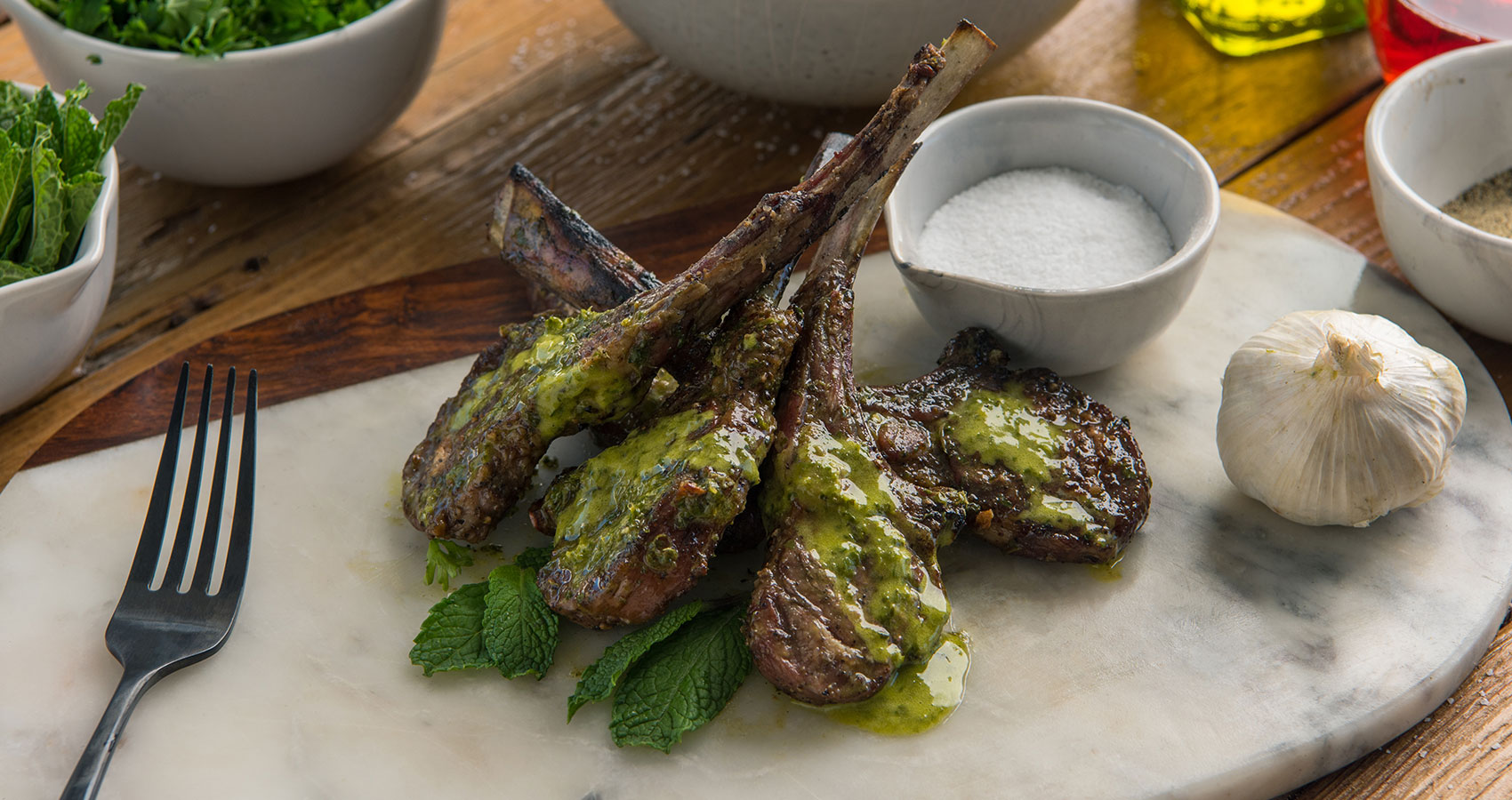 Let's be friends!
If you don't already, follow us on social media and fill us in on all your grilling adventures using #HungryForDifferent. We promise to keep you up to date with all our latest grill tips, stories, recipes, and more—everything you need to stay satisfied between cookouts.
Try Pairing It With These Other Recipes
---
Everything You Need To
To make this recipe
---