Seafood
Grilled Mexican Shrimp Cocktail
---
Behind the Recipe
We were somewhere in Monterrey, Mexico.
I forget exactly where, but all the locals kept raving about their "Camarón a la parrilla." The problem is, we don't speak a lick of Spanish, but that day, we didn't have to. When this beautifully plated grilled shrimp cocktail arrived at our table, the language barrier had broken down, and we learned that everyone speaks flavour.
A Mexican twist on a crowd favourite, this recipe's sure to hit the spot every time. And even better, it's a shrimp cocktail recipe that anyone can make. Treat yourself after a long day of work. You deserve it.
Ingredients
2 cups of cleaned and deveined Shrimp

2 cups ketchup
¼ cup lemon juice
½ cup lime juice
1 tsp. cumin
3 cloves garlic
1 cucumber
1 avocado
1 bunch coriander
Preparation
---
Skewer shrimp.
Chop avocado, cucumber, coriander, garlic.
Juice fresh lemons and limes.
Preheat grill to 200 degrees.

Grill shrimp for 3 minutes on each side.

In a medium bowl, mix the remaining ingredients.

When shrimp has cooled, toss shrimp with sauce.

Let Stand for 20 mins.

Serve in a cocktail glass, and enjoy!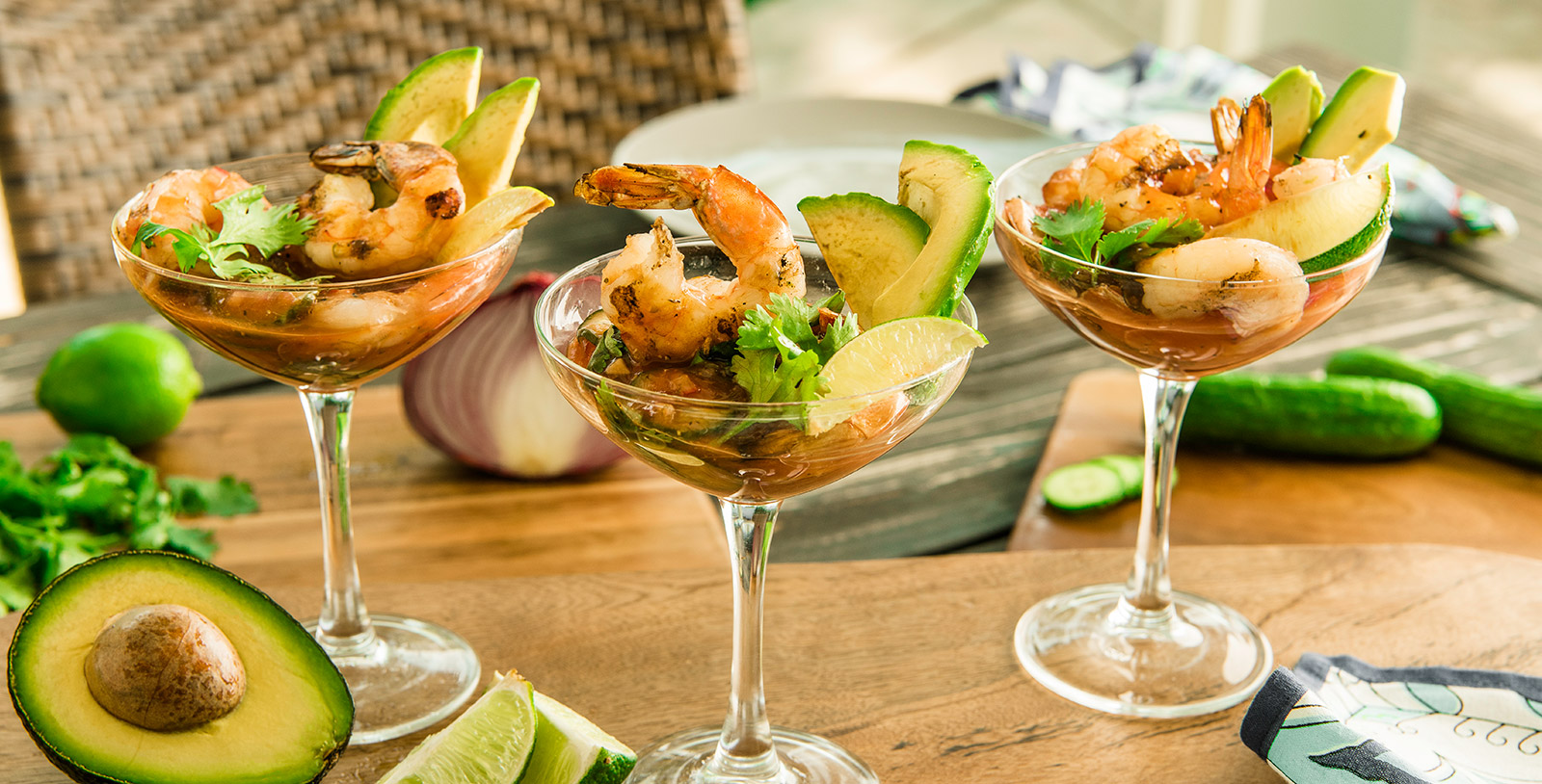 Let's be friends!
If you don't already, follow us on social media and fill us in on all your grilling adventures using #HungryForDifferent. We promise to keep you up to date with all our latest grill tips, stories, recipes, and more—everything you need to stay satisfied between cookouts.
Try Pairing It With These Other Recipes
---
Everything You Need To
Make This Recipe
---