Dessert
Grilled Strawberry Shortcake
---
Behind the Recipe
I Was Running Late For A Recipe Exchange Party
In the craziness of the season, it completely slipped my mind until the day of. With no time to carefully select a recipe, I grabbed the first one I could reach and ran out the door. Lucky for me, I was given Gretchen's Grilled Strawberry Shortcake recipe. (Unlucky for Gretchen, I grabbed my Sloppy Joe recipe.)
This recipe is a grilled twist on a classic dessert. What may seem odd at first may just turn into your go-to party dessert.
Ingredients
1 Package of Strawberries

(454g)



1 Package Pre-made biscuits
1 cup whipped cream
3 tbsp. balsamic vinegar
1 cup sugar
Preparation
---
Slice off the strawberry stems.
Using your Nexgrill Kabob set skewer your strawberries, about five strawberries per skewer.
Bake pre-made bisuits.
Preheat your grill to 170 degrees.

Place your strawberry skewers on the grill, leave for 8 minutes on each side (total of 16 minutes).

Put grilled strawberries in a bowl with sugar and vinegar.

Let sit for 3 minutes and gently toss.

Pour on baked biscuits and top with whipped cream.

Enjoy!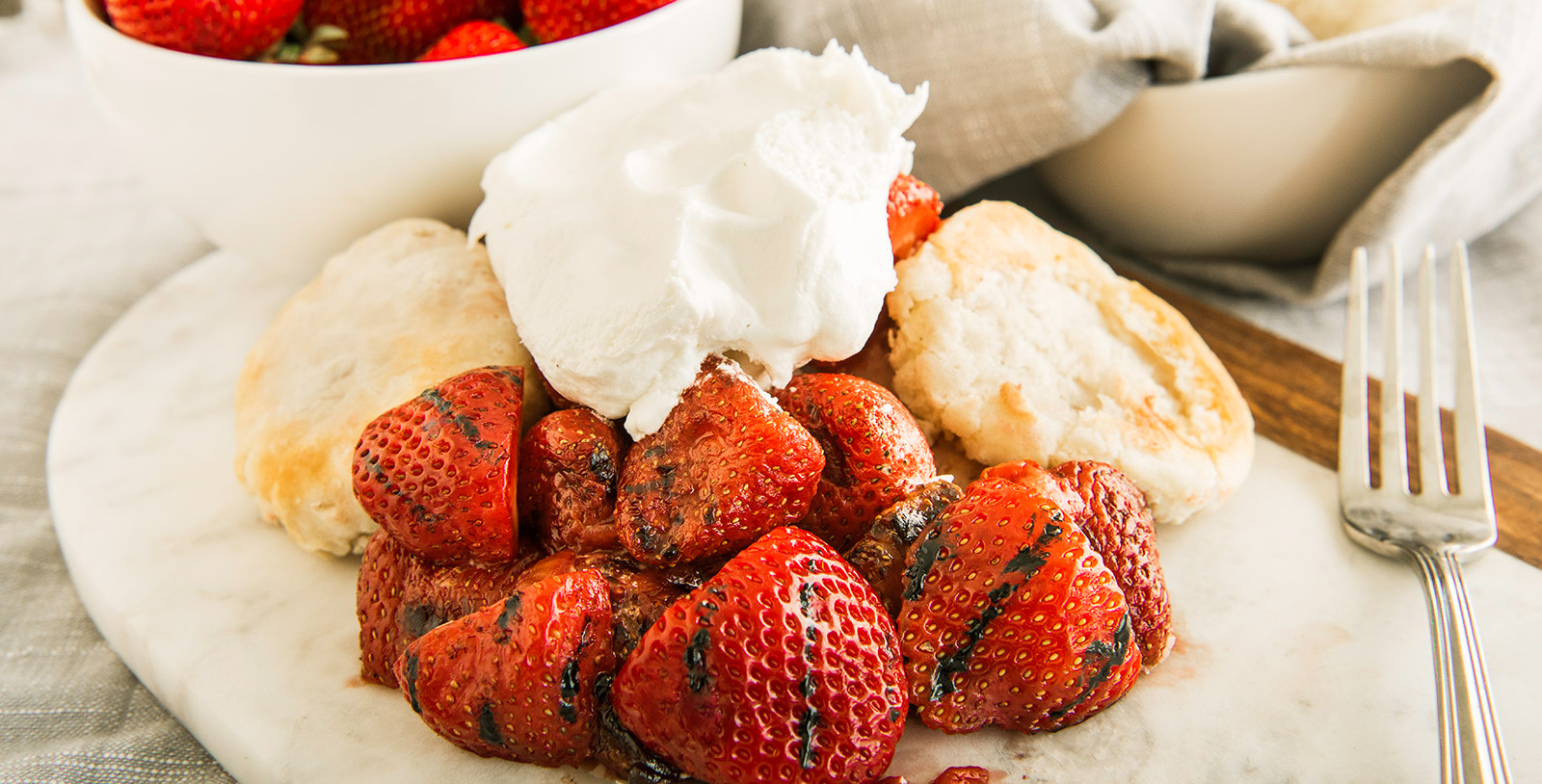 Let's be friends!
If you don't already, follow us on social media and fill us in on all your grilling adventures using #HungryForDifferent. We promise to keep you up to date with all our latest grill tips, stories, recipes, and more—everything you need to stay satisfied between cookouts.
Try Pairing It With These Other Recipes
---
Everything You Need To
Make This Recipe
---