---
Behind the Recipe
One Perfect Cast About An Hour Before High Tide
Wading through the chilly shallows of the Skagit River, I reeled in a beautiful sockeye salmon on my final cast of the day. I shot a proud look over to my fishing buddy. He raised an eyebrow and took a sip from his thermos. "Coffee?" I asked him. "Green tea," he said.
Fresh caught or store bought, this minimalist salmon recipe is light, healthy, and sure to become a fast favourite. You'll need just 5 ingredients to get things cooking.
Ingredients
85.05g salmon
2 tbsp. honey
2 tbsp. miso
1 cup green tea
4 tbsp. lemon juice
Preparation
---
Mix honey, miso, green tea, and lemon juice in saucepan.
Simmer for 5 minutes.
Let cool for 20 minutes.
Grill salmon over direct heat (260 degrees) for 3-4 minutes each side, flipping only once.

Baste salmon with Miso Honey Sauce every minute.

Salmon is done when it no longer sticks to the grates.

Plate and enjoy!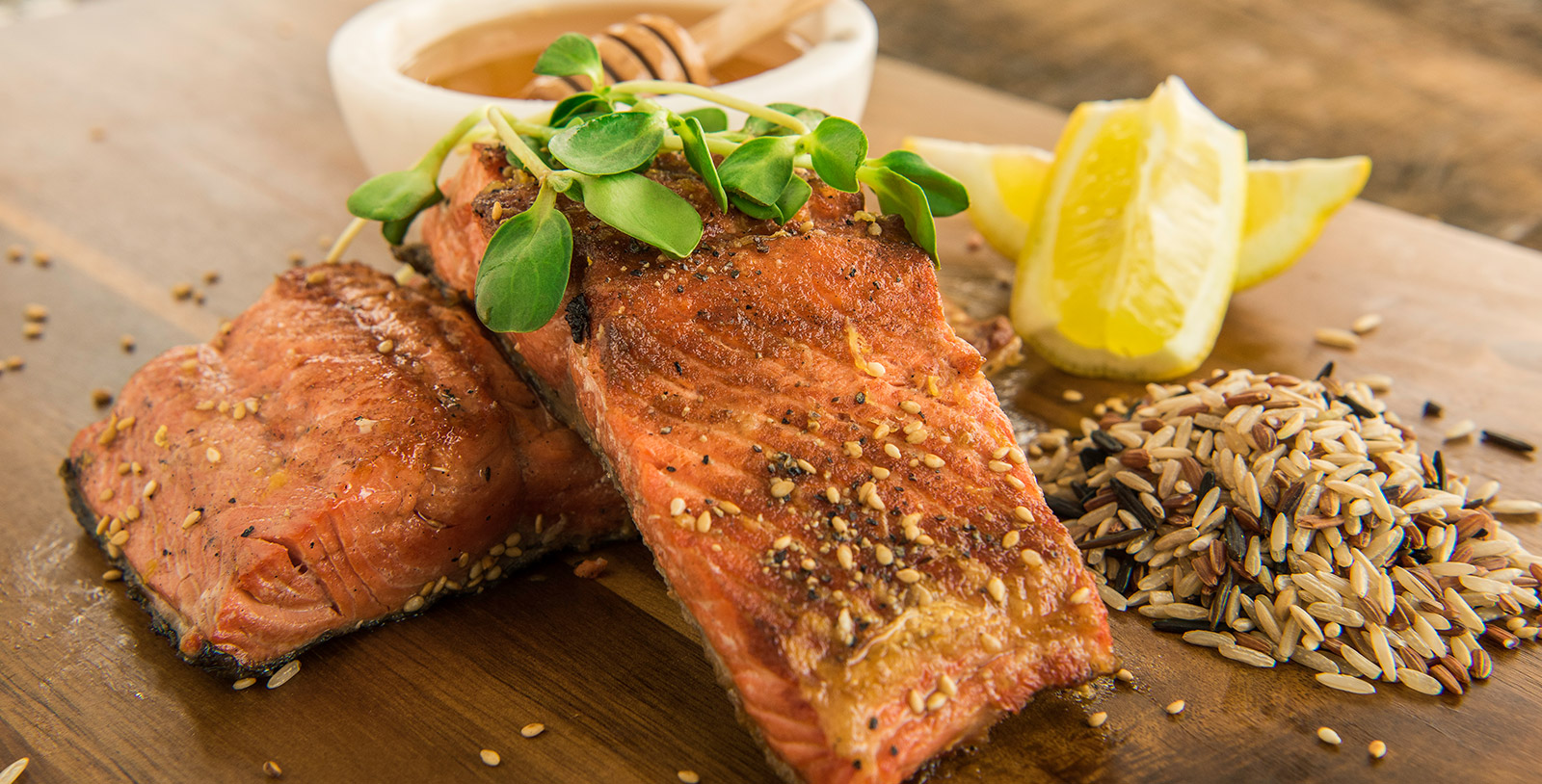 Let's be friends!
If you don't already, follow us on social media and fill us in on all your grilling adventures using #HungryForDifferent. We promise to keep you up to date with all our latest grill tips, stories, recipes, and more—everything you need to stay satisfied between cookouts.
Try Pairing It With These Other Recipes
---
Everything You Need To
Make This Recipe
---