Chicken
Honey Sriracha Chicken Wings
---
Behind the Recipe
The Year Dad Didn't Stand a Chance
For years, my dad and our next-door neighbour, Mark, have held a heated rivalry for who made the best wings. Last year, they took things to the next. They each cooked up a crazy number of wings for the whole neighbourhood. My dad won't admit it, but he got smoked. Mark's wings were so good… like ridiculously good… I just had to ask him for the recipe.
Whether you're entertaining a couple friends or the whole neighbourhood, this wing recipe will do the trick. A perfect mix of spicy and sweet brings opposing fans together.
Ingredients
907g. chicken wings
½ cup Siracha

2 tbsp. sesame seeds
2 tbsp. sesame seed oil
3 tbsp. honey
¼ cup sugar
1 stalk green onion, chopped
Salt and Pepper

Preparation
---
Season your wings with salt and pepper.
In a sauce pan combine Siracha, honey, sesame seeds, sesame seed oil and sugar and bring to a simmer. Let this mixture cool for at least 30 minutes before adding to the wings.
Chop green onion.
Preheat your grill to 200 degrees.

Cook the wings on the preheated grill, turning occasionally, until the chicken is well browned and no longer pink, 25 to 30 minutes.

In a large mixing bowl toss wings thoroughly together with sauce.

Top with chopped green onion and enjoy!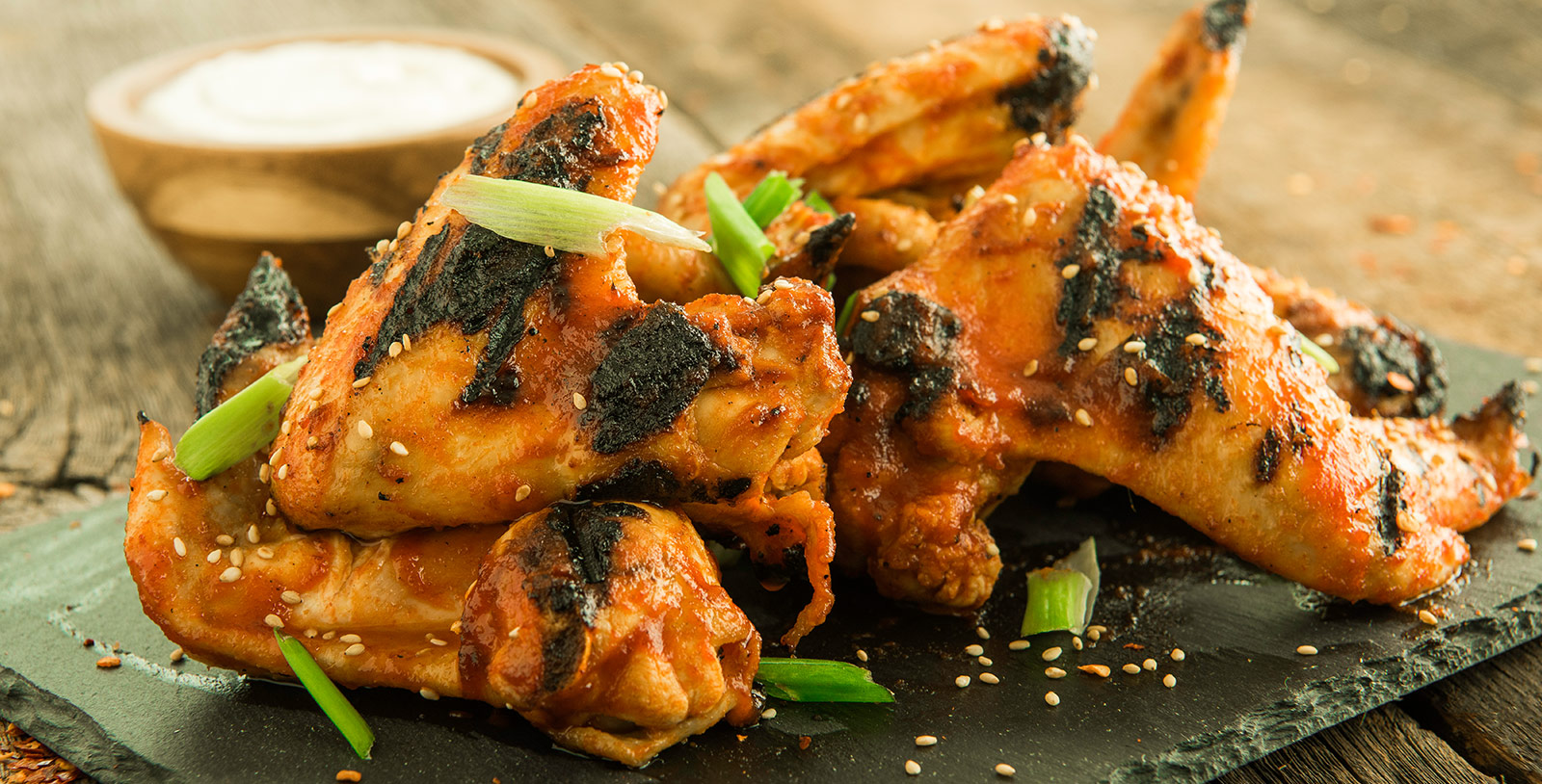 Let's be friends!
If you don't already, follow us on social media and fill us in on all your grilling adventures using #HungryForDifferent. We promise to keep you up to date with all our latest grill tips, stories, recipes, and more—everything you need to stay satisfied between cookouts.
Try Pairing It With These Other Recipes
---
Everything You Need To
Make This Recipe
---