Vegetarian
Stuffed Poblano Pepper Tacos
---
Grilling Recipes
Taco Tuesday Is More Than A Ritual
Week after week, we'd come together and chow down on the same tacos. Then one Tuesday, mom served up tacos that were obviously… different. At first, we threw a fit, but she insisted we try them. One bite in, and everyone was speechless. This has been our Taco Tuesday recipe ever since.
No one can resist this fresh take on tacos. The peppers and pepper jack cheese are subtle enough to appeal to spicy food lovers and spicy food haters alike. Finally, a recipe that offers the perfect amount of zest to hit your tongue, without singing your taste buds.
Ingredients
3 poblano peppers
2 corn tortillas
1 corn on the cob
1 stick pepper jack cheese
1 cup cilantro
1/2 purple onion

1 avocado, sliced
2 tbsp. sour cream
Preparation
---
Chop coriander, and onion and mix into the same bowl
Slice avocado
Grill peppers until charred and soft.

Grill corn on the cob 15 minutes over high heat.

Once pepper is grilled, cut one side, roll pepper flat and clean out the center.

Take pepper jack cheese stick and roll the poblano peppers around it.

Grill peppers again until cheese melts.

Place peppers, grilled corn, cilantro and avocado on tortillas.

Top with sour cream and enjoy!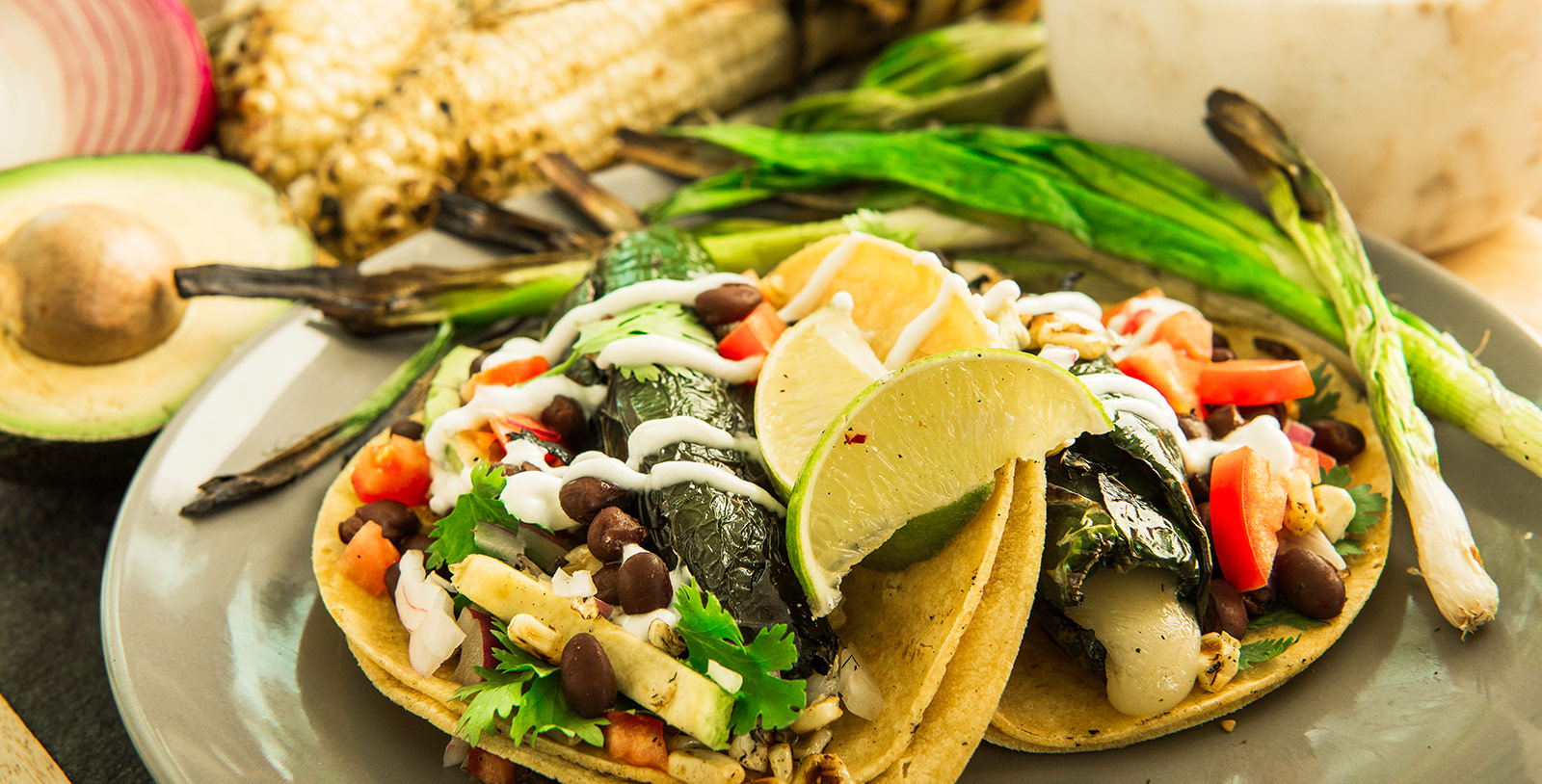 Let's be friends!
If you don't already, follow us on social media and fill us in on all your grilling adventures using #HungryForDifferent. We promise to keep you up to date with all our latest grill tips, stories, recipes, and more—everything you need to stay satisfied between cookouts.
Try Pairing It With These Other Recipes
---
Everything You Need To
Make This Recipe
---