Granby, CO
Maddie Brenneman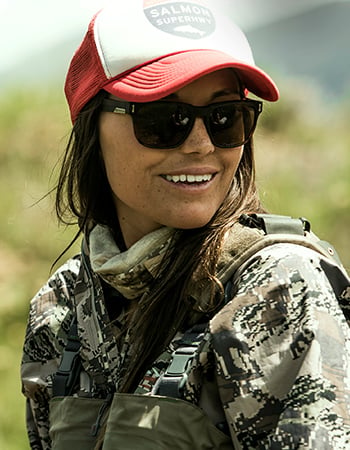 Maddie is the lead fishing guide at C Lazy U, a dude ranch tucked away on the northeast corner of the Willow Creek Reservoir in Granby, Colorado. There, she takes fishermen of all backgrounds out on the river to experience the sport in its purest form.
"When I first got the call that I got the job, I was a little nervous," Maddie told us. "I was thinking, I better learn to tie knots a little faster."
But Maddie was eager to break free from the desk job she took straight out of college. She found herself driving five hours from Santa Fe back to her home state nearly every weekend to hit the streams.
"Colorado definitely was calling me home," she said through a smile.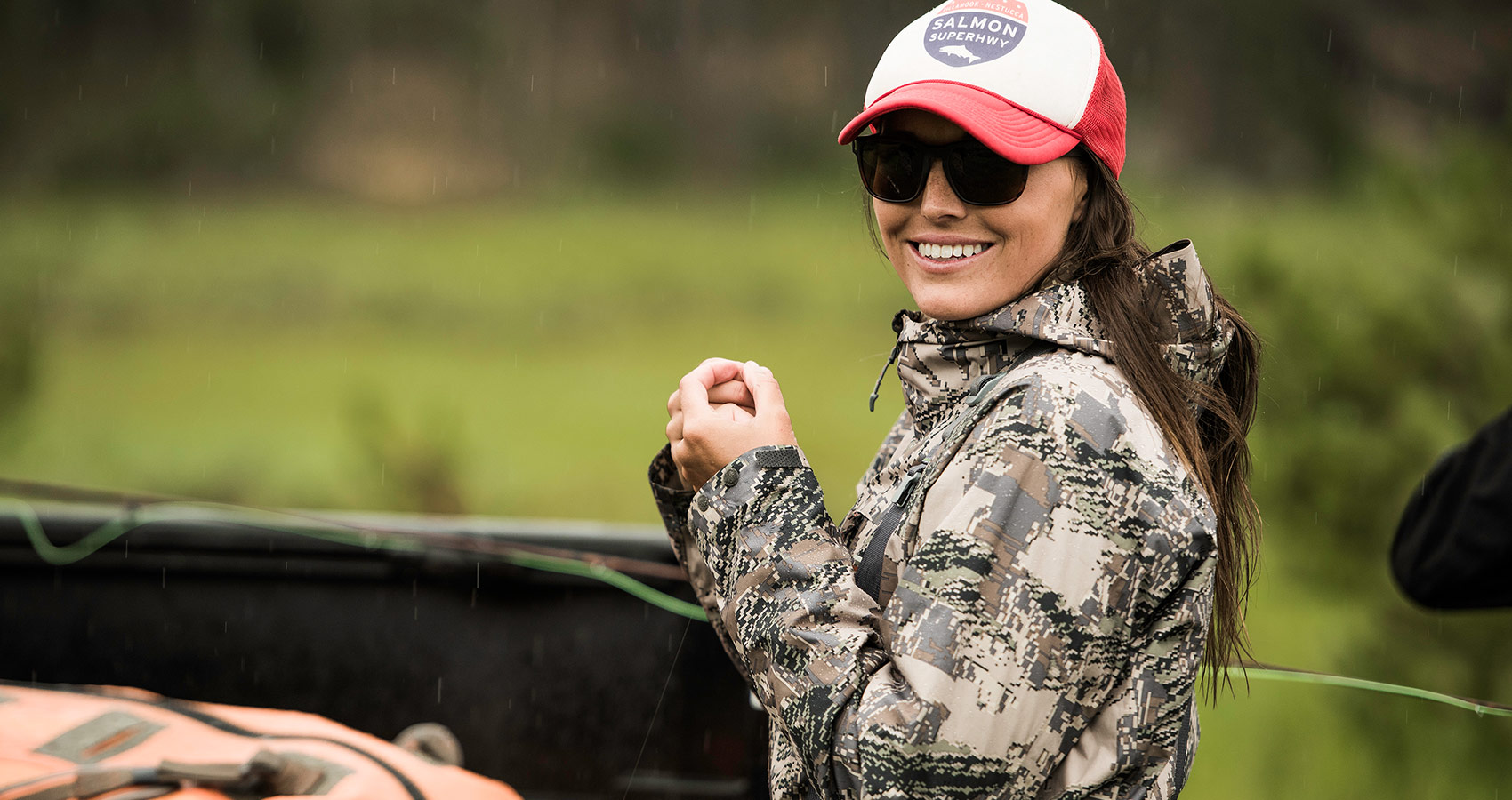 Growing up in Denver, Maddie fished most of her life with friends and family, but it wasn't until her time out on the river alone that she recalls really being hooked.
"That's when I realized I really loved it—the first time doing it by myself," she said. "That feeling of empowerment was really cool."
Before becoming one of the U.S.'s most notable female fly-fishing guides, Maddie worked at a travel agency helping clients plan trips to East Africa. It wasn't easy for her to leave, but deep down she knew her heart belonged to the river.
"When I decided to guide, I remember I was so nervous and scared, because I'm a girl. And I felt like it's a male-dominated industry. I'm going to be taking out fishermen all the time and they're going to question everything I do because I'm a girl," she explained. "I realised as soon as I was on the river, you kind of forget that you're a girl. I think the other person does as well, and it's not important anymore. You're just their guide."
Maddie's skill and grace on the water transcends gender. She connects to her environment in ways I could only dream of. There's a quality and ease about her that makes her perfectly suited for the job.
---
"I think that food naturally draws people together."
People don't only gravitate toward Maddie's infectious personality on the river. Her warm presence can be felt at the dinner table, too.
"Fly fishing is definitely my first passion, but cooking is a close second. I love to cook. I love trying new dishes. The more I've been able to travel, the more I've been able to explore different cultures and food and then come home to incorporate those different elements into my own cooking."
Ninety-nine percent of the time, Maddie is a catch-and-release fisherman. But when she hooks the right fish, and has the right people to share it with, she's all for taking her catch back to the grill.
"I have a lot of respect for people that know exactly where their food comes from and make the effort to go out there and get it," she said.
Maddie regularly cooks alongside her older sister, Mackenzie, at the C Lazy U Ranch, treating their friends to an always fresh, always tasty meal.
"I think that food naturally draws people together. That's how we celebrate different events. That's how we come together as families."
She paused.
"It's how we share our experiences."
Maddie's passion for both fishing and cooking is no coincidence. For her, the two go hand in hand. She even employs a similar approach to the two crafts.
"Technique, preparation, being adventurous, exploring, and making things up as you go. I think the best cooking is super original and unique. And sometimes with fishing, you come up with a new technique that fish haven't seen before, and it works pretty well."
There with her on the river, you can really get a sense for Maddie's originality. I watched cast to cast as she experimented with little nuances to her technique. When we arrived back at camp to fire up the grill. It was more of the same. Experimenting and exploring, but always returning to technique.
"I find us doing the same things that my dad does, like very finely chopping things," she said, shooting a knowing look to her nearby sister. "Maybe being a little crazy about certain little things."
Around the faint glow of a dying campfire, Maddie explained how being an outdoorsman and a conservationist go hand in hand. That's about the time I realized what kind of legacy Maddie hoped to leave behind–one of gentle strength and deep respect for the natural world.
"It's really hard to go out there and have that amazing, beautiful experience and imagine it one day not being there. I want it always—for everyone."
As our conversation continued, I couldn't help but notice a jagged line etched across the dark sky, separating stars from stone. And for a moment, those formidable Rockies didn't feel so daunting.
Make The Same Delicious Recipes
---
From the Story
Explore our products
---